Hello!
I'm Janelle, the workshop teacher, quilter and pattern designer behind Dotty and Grace. I love to explore different quilting techniques and inspire others as an international quilt teacher.
My programs and workshops are full of inspiration. Through demonstration, samples and interaction the format is fun and informative for all attendees.
learn more about my classes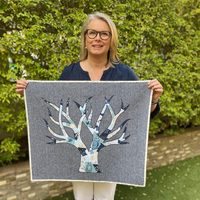 Testimonials
Janelle, we cannot THANK YOU enough for creating this beautiful keepsake, the attention to detail is amazing; Resourcing one of the clothing patterns to use on the back and suggest we add our personal message as a personal touch. This will become a family heirloom for years to come. From the bottom of my heart, thank you so much, your a very creative and talented friend.

Melanie
Fantastic class, Janelle is so clear and patient in her instructions.
This quilt means the world to me! The quality and care you took to make it showed me you understood and felt that! I snuggle with it on my favorite chair everyday! Thank you for such amazing work!

Kat
Janelle, you are the most patient, kindest teacher I've ever had a class with.

Heidi
I definitely recommend Janelle's classes. She is extremely patient, clear and concise with her instructions and knows what she is doing.

Majella
Such an amazing workshop and you are a brilliant teacher

Bronwyn
I really enjoyed your presentation.  I find it's very hard to get quilting inspiration going when there are so few opportunities to get together with others and see other people's work and to see new ideas.  Your talk made me feel happy and makes me want to get into my sewing room to create something new!

Susan
Janelle, thank you for being an exceptional and wonderful teacher, who is willing to be patient with us at every step of the way. Can't wait to learn more from you!

Ivy
I came not interest - but I watched and was enspired and enthused! Thank you Janelle!

Guild attendee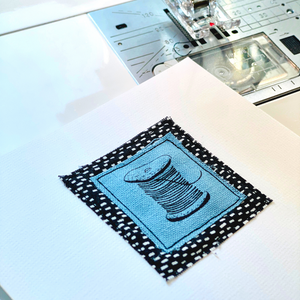 How to make a homemade greeting card
It is always fun to gift a handmade present - why not personalise the card to go with it and make your own. For more information on my technique read through the tutorial.
Click here for the full details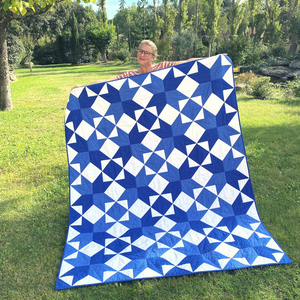 Aqaba Quilt
The Aqaba Quilt Pattern was inspired by the beautiful tiles in Aqaba, Jordan. The Aqaba Quilt comes in 3 fun sizes. It is a beginner-friendly quilt pattern and a fast finish for more experienced quilters.


Click here for the full details